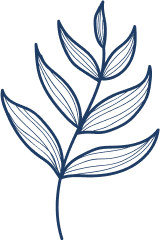 Discover The Freedom of A life without Pain!
Here at The BodyWorx we have the skills, expertise and professionalism to let you live your life to the fullest – free of pain and immobility. Our dedicated team of Osteopaths, Massage Therapists and Exercise Physiologists work together to ensure your rapid return to good health without long, drawn out treatment plans. We get to the root of the issue fast and show you how to stay there.
At The BodyWorx we take an honest approach to your pains, giving you clear expectations and a thorough understanding of the journey to recovery. We work closely with Doctors, Specialists and other Healthcare Professionals to ensure you get the best possible results in the shortest possible time. We will not take on your case unless we truly believe we can help you. We have a team of highly qualified and experienced professionals dedicated to putting you first and ensuring your rapid recovery.
The Osteopathic approach To Effective Treatment
Our Osteopaths focus on assessing structure and function. We work on the principle that if things are structurally where they should be and functioning well then there should be no pain.
Each treatment is specifically personalised for you and involves hands-on Osteopathic treatment. We will devise a plan of action to get you pain free fast and guide you on necessary exercise and lifestyle choices to keep you well.
Our team is hand selected for their dedication and comitment to getting great results, fast. Each team member brings a unique set of skills to ensure your experience at The BodyWorx is beyond your expectations.
Osteopathy is a highly effective, gentle therapy that addresses pain and dysfunction of the body. 
Osteopathy is effective in providing rapid relief for musculo-skeletal pain and dysfunction

"To find health should be the object of the doctor. Anyone can find disease."
"The body says what words cannot."
"You begin with anatomy, and you end with anatomy, a knowledge of anatomy is all you want or need."
"The doctor of the future will give no medication, but will interest his patients in the care of the human frame, diet and in the cause and prevention of disease."
"All we actually have is our body and its muscles that allow us to be under our own power."
"The mind's first step to self-awareness must be through the body."
"If you don't take care of your body, where will you live?"
"Our bodies communicate to us clearly and specifically, if we are willing to listen to them."
"If you don't move your body, your brain thinks you're dead. Movement of the body will not only clear out the "sludge," but will also give you more energy."
"To keep the body in good health is a duty... otherwise we shall not be able to keep our mind strong and clear."
"The best and most efficient pharmacy is within your own system."
"Stillness is what creates love. Movement is what creates life. To be still and still moving, this is everything."
"Life is like riding a bicycle. To keep your balance, you must keep moving."
"The body heals with play, the mind heals with laughter, the spirit heals with joy."
"A healthy attitude is contagious but don't wait to catch it from others. Be a carrier."
"Most people have no idea how good their body is designed to feel."
"So many people spend their health gaining wealth and then have to spend their wealth to regain their health!"
"Movement is life. Life is a process. Improve the quality of the process and you improve the quality of life itself."
"The only thing permanent about our behaviour patterns is our belief that they are so."
"A man is as young as his spinal column."
"The art of Pilates is looking at the body and knowing the most direct way to address it."
"The mind, housed within a healthful body, possesses a glorious sense of power."
"The body is a marvellous machine...a chemical laboratory, a power-house. Every movement, voluntary or involuntary, full of secrets and marvels! "