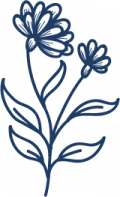 Our team of highly skilled practitioners is dedicated to identifying and eradicating the cause of your pain. Our success is based on clear clinical diagnosis, and effective, gentle treatment. We place considerable emphasis on understanding the underlying reasons for your pain and we recognise your need to understand the problem. 
One of our key strengths is the ability to thoroughly explain the problem to you, empowering you to take charge with our guidance. We see recovery as a partnership between you and us – working through eliminating pain, eradicating the causes and then strengthening the vulnerability through exercise and rehabilitation – to achieve a new you – stronger, pain free and equipped with the tools to move to true well being.
The BodyWorx is focused on rapid, permanent recovery. We do not pursue long, drawn out treatment plans, we strive to resolve the issues fast. We utilize the skills of Exercise specialists and Massage Therapists to compliment our treatment and to ensure long term resolution. This integrated approach is scientifically proven to provide better results than treating the symptoms alone
Our Osteopaths have received the highest level of training and have a strong commitment to ongoing education. Our Senior Osteopaths have taught internationally in England, Denmark, Spain, Germany, Sweden, Italy, New Zealand and Canada (as well as here in Australia), holding academic positions in the major Osteopathic teaching institutions. We combine this with honesty and integrity to ensure you receive the highest level of care.