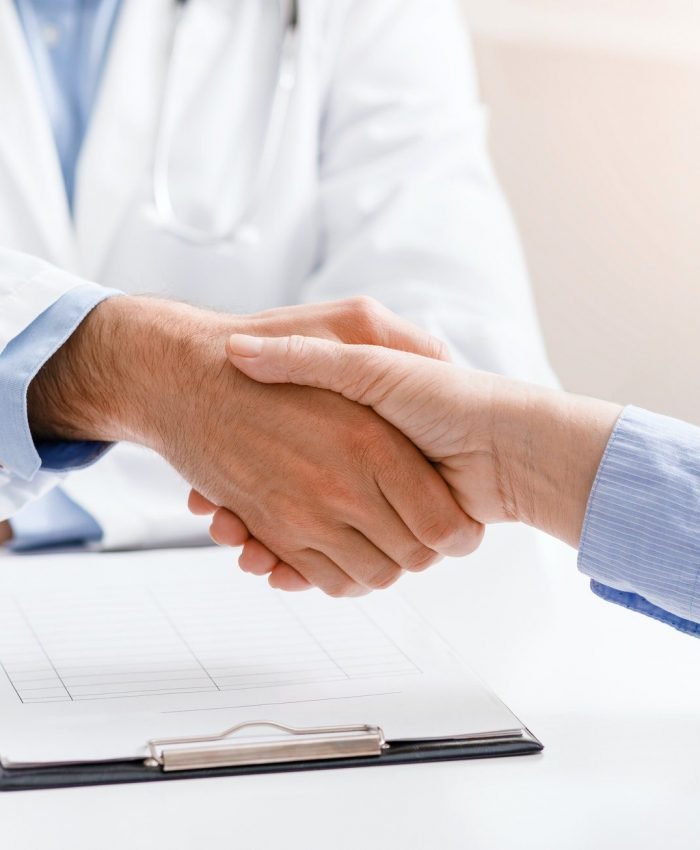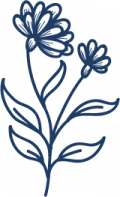 Our team of therapists has been hand picked for their dedication to exceptional healthcare. We are a client focussed practice and we employ the latest developments in the field of manual medicine to provide optimal outcomes for each client. Our treatments are personally planned for you based on the information received and the outcomes of our clinical testing. This process ensures rapid results and each client is treated with respect as an individual whose problems are specific to them. We place emphasis on listening to your story, reading your pain and application of the most appropriate treatment to ensure rapid resolution but also long term change prevent relapse or re-occurance.
Dr. Deepak S. Yagnik
Osteopath
Deepak has been in practice for 33 years, having graduated from the prestigious British School of Osteopathy in London. He has taught internationally and established The Osteopathic Centre in Sydney in 1999 when he arrived to Australia. Recently, he has moved with his family to Adelaide and established The Body Worx.
His work has featured in The Sydney Morning Herald, Woman's Weekly and on SBS Radio. Deepak has a strong belief in educating and empowering his clients to a rapid recovery , providing cutting-edge Osteopathy adapted to the modern world.
Dr. Brayden Redden Osteopath
Born and raised in the Limestone Coast of South Australia, Brayden moved to Adelaide where he completed his secondary education at Prince Alfred College. He then moved to Melbourne to study osteopathy. He undertook his studies at Victoria University where he completed a Bachelor of Science (Clinical Science) and a Masters of Health Science (Osteopathy).
Brayden's interest in osteopathy stems from his earlier sporting life where he consistently found himself injured and on the treatment table. After being to numerous manual therapists he was recommended to an osteopath. Brayden was intrigued by the osteopath's treatment style and philosophies of the human body.
Brayden employs a structural approach to osteopathy where he relies on direct techniques such as Muscle Energy Technique, soft tissue, mobilisations and manipulations to help facilitate the rehabilitation process. He does not believe in a band-aid approach to treatment, instead he strives to find the root cause of the injury. Brayden also understands the importance of biopsychosocial factors and how they can impact individuals and their pain. Brayden has a strong passion for biomechanics, exercise rehabilitation, patient education and empowerment.
In Brayden's free time you'll find him out on the golf course or spending time with his friends and family down the beach.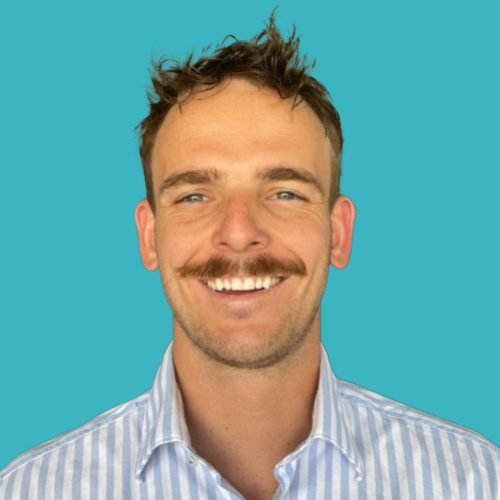 Dr. Joshua Saxton Osteopath & Accredited Exercise Physiologist
​Josh is an experienced Osteopath and Accredited Exercise Physiologist dedicated to helping patients achieve optimal health and well-being. With a Bachelor of Clinical Science in Osteopathy, a Master of Osteopathic Medicine, and a degree in Exercise Physiology, Josh is well-versed in the latest techniques and approaches to health and rehabilitation.

During high school, Josh's passion for health began with his interest in physical development, health, and physical education. He pursued this passion further by competing in Judo, winning multiple state titles and a country championship. He also played rugby union at UNE, where he suffered a knee injury that helped him understand the surgical and rehabilitation process.

Today, Josh has interests in Judo and Brazilian Jiu-Jitsu. His goals for 2023 are to achieve his Judo Shodan (1st black belt) and continue progressing and developing his Judo and BJJ skills.

Josh's treatments involve various techniques, including soft-tissue work, muscle energy technique (MET), joint mobilisation, dry needling, and exercise prescription. By combining osteopathy and exercise physiology, Josh can provide a unique insight into rehabilitation, allowing him to manage patients' conditions effectively and help them achieve their health goals.
​
Since 2015, Josh has focused on understanding movement patterns and rehabilitation, focusing on functional movement screening and developmental movement patterns in adults. This knowledge has allowed him to manage individuals' pain better and improve their quality of life outcomes.
Dr. Michael Vincent
Osteopath
Michael completed his studies in Auckland, New Zealand, thereby acquiring a comprehensive understanding of Osteopathy through exposure to a diverse array of lecturers and clinical tutors. He originally embarked on his professional journey in New Zealand, and subsequently relocated to Australia on Australia Day in 2020.Throughout his career, Michael has accrued valuable experience by working in various private practices across both New Zealand and Australia. Notably, his tenure in the aged care sector provided a unique opportunity to serve the older generation and immerse himself in the rich tapestry of stories that have shaped contemporary Australia. These experiences have instilled in him a profound sense of perspective, emphasizing the paramount importance of health, followed closely by the significant impact of relationships with friends and family.
Michael possesses a genuine passion for applying the scientific principles of Osteopathy to diagnose and address ailments. He also embraces the artistry of Osteopathy, which involves the skillful delivery of manual therapy techniques while ensuring that patients feel genuinely cared for and confident in their choice of healthcare provider. His particular areas of expertise lie in Cranial and Visceral Osteopathy, which focus on the nervous system and abdominal organs, respectively. These specific branches of Osteopathy underscore his commitment to providing comprehensive care and achieving optimal patient outcomes.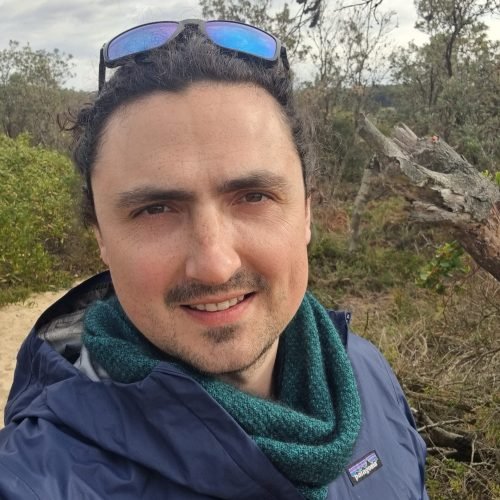 Camilla Fogagnolo - Massage Therapist
I have worked professionally as a Massage Therapist since 2011, and trained in Dry Needling in 2014, which I have used extensively and to wonderful effect since. Although Massage was something I didn't pursue until my 20s, I truly believe that it was something I was born to do.
Since beginning my massage career in Tasmania, I have been blessed with clients from all walks of life, ages, and activity levels, who have responded extremely positively to my methods of treatment. 
I have competed in sport since the age of 5, and as would be expected, these decades have resulted in a few injuries! I mention this because I truly believe all these experiences have made me a better therapist, through not only allowing me to relate genuinely to clients, but also from the research into rehabilitative practices and exercises that I can now pass on.
I am so excited and proud to be joining the team at Body Worx and cannot wait to work collaboratively alongside the specialists in this clinic.
Saori Ato
Remedial Massage Therapist
Saori is a Remedial Massage Therapist who moved to Australia from Japan in 2016.
Her journey as a massage therapist started 7 years ago in Melbourne.
Saori's passion is to increase range of motion and relieve muscle tension with a wide range of techniques such as therapeutic deep tissue, trigger point therapy, active release and muscle energy technique.
She is also a Diploma in Aromatherapy trained Therapist and currently studying for her Advanced diploma of Ayurveda. Her holistic approach eases your mind and tension from busy daily life too.
Saori loves her work and lifestyle in Adelaide. She is looking forward to meeting you at The BodyWorx.
Agnieszka Slowinska - Remedial Massage Therapist
Born in Poland, I am a hard working person with a passion for Massage.
I moved to Australia in 2017 after spending two years in the United States ( Baltimore).
I have a Diploma of Remedial Massage attained from the School of Massage, Sydney in 2018.
I 2019 I did a four week massage course at TTC Spa School in Chiang Mai, Thailand.
The last four years I have worked at the Balmain Massage and Wellness Centre in Sydney, covering many aspects of Massage, including Remedial, Deep Tissue, Pregnancy and Myofacial Release with Cupping.
In my spare time I enjoy coastal walks exploring the local beaches.