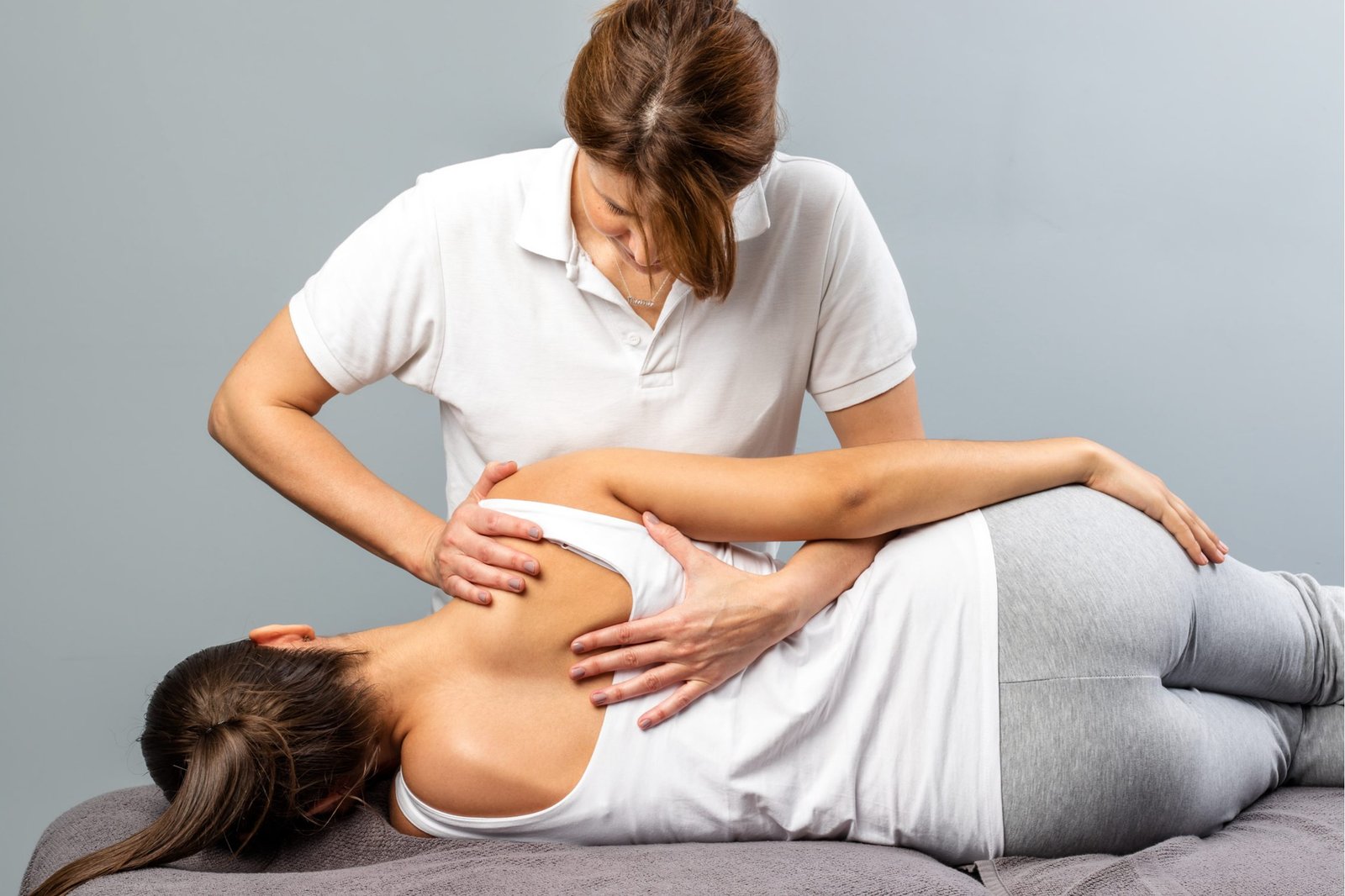 Osteopathy in Salisbury
Osteopath Salisbury – Looking for a great Osteopath in Salisbury? You've come to the right place.
The BodyWorx Osteopathy have just opened in Salisbury and we offer exceptional levels of service with rapid results. 
Serving the Northern suburbs of Adelaide we are proud to offer the best Osteopathic services in the Northern districts.
We take an individual approach to every client – assessing your personal situation with in-depth analysis of your aches and pains, your lifestyle and your routines.
We're dedicated to getting you out of pain fast and we don't believe in long drawn out treatment plans to get you there.
At The BodyWorx Osteopathy we've built a great reputation on being efficient, honest and keeping things simple. We'll give you a clear understanding of what your problem is, how to fix it and then how to stop it coming back.
The Osteopathic Difference.
Most people see an Osteopath to help relieve their pains – we're good at it. However, we place significant emphasis on finding the root cause of your pain and resolving that – this gives you more comprehensive recovery and reduces the likelihood of the pain returning. Our approach is different, we don't mask the pain with medication and we don't just look at where you feel the pain is; We analyse the way your body works and apply hands-on techniques to improve your function and to ease your pain.
Our Osteopaths in Salisbury
Deepak has been in practice for 34 years, having graduated from the prestigious British School of Osteopathy in London. He has taught internationally and established The Osteopathic Centre in Sydney in 1999 when he arrived to Australia. Recently, he has moved with his family to Adelaide and established The BodyWorx Osteopathy.
His work has featured in The Sydney Morning Herald, Woman's Weekly and on SBS Radio. Deepak has a strong belief in educating and empowering his clients to a rapid recovery , providing cutting-edge Osteopathy adapted to the modern world.
---
Michael completed his studies in Auckland, New Zealand, thereby acquiring a comprehensive understanding of Osteopathy through exposure to a diverse array of lecturers and clinical tutors. He originally embarked on his professional journey in New Zealand, and subsequently relocated to Australia on Australia Day in 2020.
Throughout his career, Michael has accrued valuable experience by working in various private practices across both New Zealand and Australia. Notably, his tenure in the aged care sector provided a unique opportunity to serve the older generation and immerse himself in the rich tapestry of stories that have shaped contemporary Australia. These experiences have instilled in him a profound sense of perspective, emphasizing the paramount importance of health, followed closely by the significant impact of relationships with friends and family.
Michael possesses a genuine passion for applying the scientific principles of Osteopathy to diagnose and address ailments. He also embraces the artistry of Osteopathy, which involves the skillful delivery of manual therapy techniques while ensuring that patients feel genuinely cared for and confident in their choice of healthcare provider. His particular areas of expertise lie in Cranial and Visceral Osteopathy, which focus on the nervous system and abdominal organs, respectively. These specific branches of Osteopathy underscore his commitment to providing comprehensive care and achieving optimal patient outcomes.
The BodyWorx Osteopathy is a trusted name in Osteopathy throughout Adelaide. Recently awarded "Best Osteopath in Adelaide" by the Adelaide Examiner and consistently receiving class leading reviews on Google we strive to exceed your expectations and to get you back to living the life you desire – free from pain.